Little Radicals Camp
July 27th - July 28th, 2018
$40
Join us for this unique event for our Kindergarten-2nd graders (just completed).
They will experience camp activities right here close to home and with people they know! Students will sleep at the church with background check approved children's ministry volunteers.
Price includes all meals and t-shirt.
Students need to bring basic toiletries, pillow and sleeping bag.
See Pastor Brittany with any questions!
Scholarships available. See Pastor Brittany
Basketball Camp with Larry Owens
July 30th - August 1st, 2018
$20
Join us, along with pro athlete Larry Owens, for an exciting time of training, drills, team building and leadership development. Students will take part in training sessions, a biblical lesson appropriate for their age and receive lunch.
You don't want to miss this unique opportunity!
For scholarship information, please email our Children's or Youth Pastor.
Elementary - Pastor Brittany (Brittany@cagtulsa.com)
Middle School/High School - Pastor Jeff (Jeff@cagtulsa.com)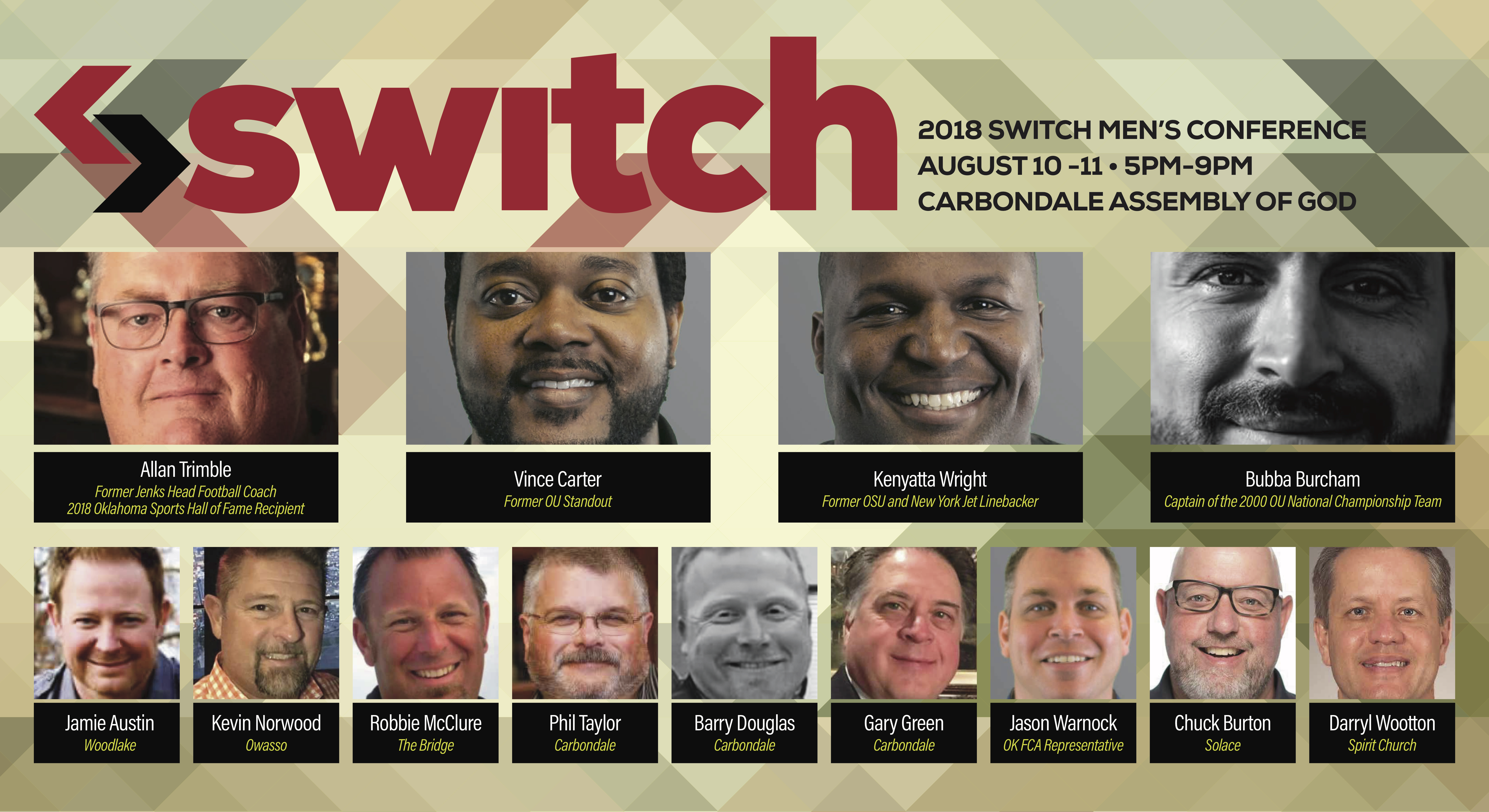 Switch Men's Conference
August 10th - August 11th, 2018
The SWITCH Men's Conference is a FREE event for men of all ages.
The first 250 men to PREREGISTER will receive a special gift.
The event begins with a BEAST FEAST dinner at 5:00pm, followed by encouraging and challenging words from our Key Note speakers and Break-Out speakers. You will not be disapointed!
Join us Saturday, August 11 for a 4 MAN SCRAMBLE GOLF TOURNAMENT
beginning with an 8AM Shotgun Start at Sapulpa Golf Course. The cost for this portion of the conference is $33 per person.